We grew up together in the sixties. We chased the same girls and had the same dreams. He made the rock world wake up to the sound of the drums.

---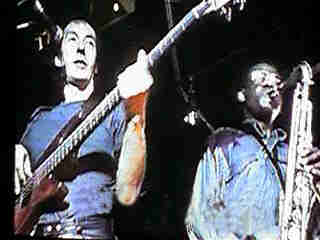 Denny Ball and George Carless (pic from FDS/Channel 4)
---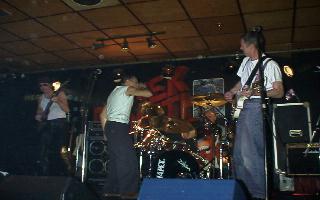 Denny Ball, Frank Aiello, Russell Gilbrook and Dave Ball
at Mr Smiths Bournemouth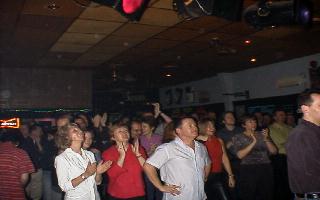 Enjoying Bedlam
---
Cozy Powell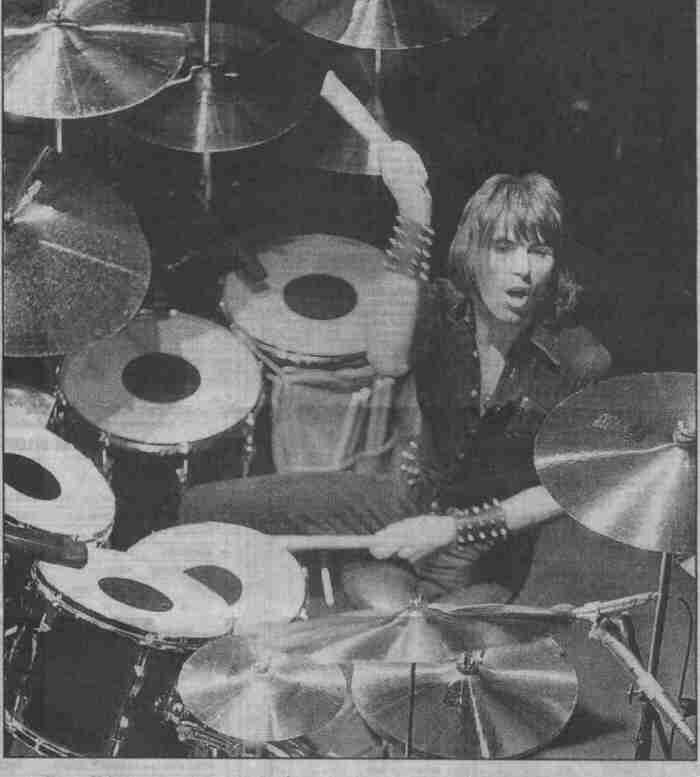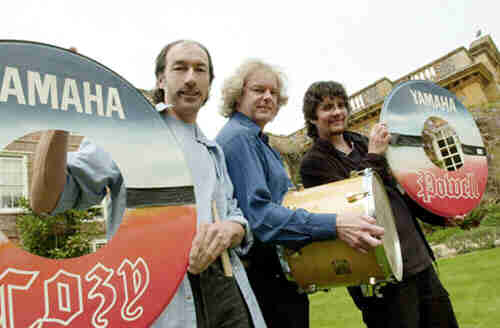 Denny Ball Neil Murray and Don Airey.
Photo taken by newspaper photographer 10th May 2000
From within a Cozy Powell discussion group I heard about an auction being held near to where Cozy used to live. The items up for sale included a collection of drums and accessories which Cozy had kept stored near his cottage. I went to the auction on a kind of pilgrimage but also on a mission on behalf of the members of our discussion group. The mission was to pick up some of Cozy' drumsticks and to distribute them around the group members. I was so happy to see Don Airey and Neil Murray. I suppose we were there because this was a kind of spiritual opportunity to be near Cozy.

---
I was asked at the last Wolfie gig who were the most influential bass players in my life.
The first influence and probably the reason I wanted to play bass guitar was after I'd seen The Shadows. Jet Harris was the coolest guy around, and his demeanour with that enormous Fender Precision bass guitar made me want to play! Yes that was me in Rectory Road Sutton Coldfield standing in front of the mirror with a battered old Spanish guitar miming to "Apache"!
There are three bass players who impress me because they play like hooligans!
Jack Bruce influenced the way I played within a three piece rhythm section like the combination of Cozy Powell, Dave Ball and myself. Jack can play complicated bass lines and sing at the same time – not easy!
Mark King is a genius as was Jaco Pastorius. When I toured America and Europe during the 70's I was not a "star" bass player because at the time I had not created my own identity. Now I feel I have a unique approach to the bass which is Denny Ball. It was rather flattering to have Mark King ask me "How did you do that?" when we sat with our bass guitars during a Level 42 rehearsal day at John Henry's This was at a time when I was trying to figure out how the hell Mark did what he did!

---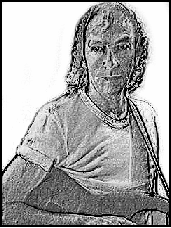 Items
One day I'll finish this album which is a collection of songs and instrumentals which I've been recording for the last 300 years!

---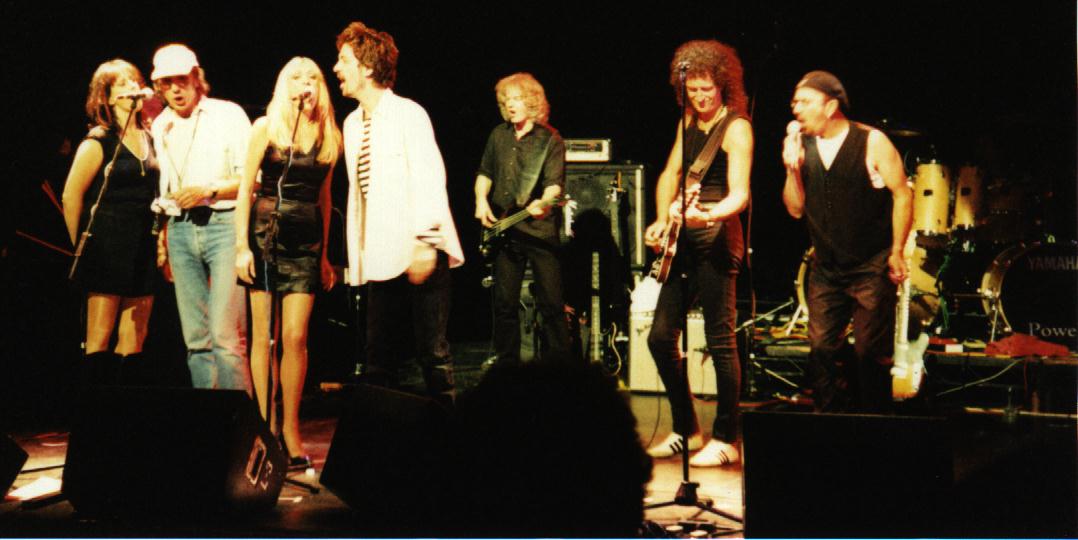 May 1st 1999 the concert for Cozy Powell in Buxton. An emotional gig which concluded with all taking part at the end.
I took my place between the Brian May vocalists and sang my heart out!
---
UPDATE March 2000. I met Hank Marvin at John Henry's rehearsal studio this week. He's rehearsing for a tour due to start in a couple of weeks. He is the guitarist's guitarist, and admired by all the great English players including Jeff Beck, Eric Clapton and Gary Moore. By the way if you don't know who he is ask your dad!
If you're in Sydney Australia be sure to tune in to 2MBS FM where you will hear my dad presenting some classical music. His name is Doug Ball and he's the one with the BBC accent! Also if you happen to be at the Sydney Opera House watching the Sydney Symphony Orchestra and Chorus, he's the distinguished looking one in the bass vocal section. I'm proud of him so give him a wave! He has now retired from these activities
---
It was over to John Henry's Studios recently for a rehearsal with my lead guitar strutting brother Dave and superb drummer Russell Gilbrook. We made some noises a la "BEDLAM" and vowed to find a gig to play. See the Gigs and Links Page!